Image handling extension_Crop and then store small images problem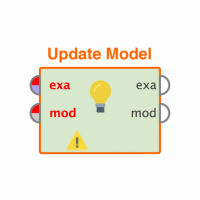 Pekka_Jounela
Member, University Professor
Posts: 4
University Professor
edited August 2020
in Help
Dear experts,
I am using Image Handling extension and the goal is to store a collection of small images cropped from a large large image. To crop many small images (from top-left to right-bottom) I have utilized Loop Parameters operator that is found inside the Pre-Process Images operator (see process attached). The first pre-processing step (until the break-point after Loop Parameters) looks like working appropriately, but then after hitting the Run-button for the second time an error occurs ("The connection is producing wrong type of data").

Are there any ways to solve the error message?

So far I have tried to solve the problem by using operators like Append (Superset), Collect, Flatten Collection and Loop Collection in various ways and combinations but nothing seems to work.
Any help is graciously appreciated

Cheers, Pekka

Attached is the process.

Tagged: