RM Server - Execution Time Limit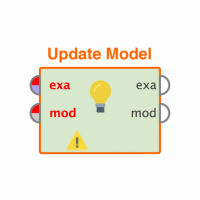 archana_sr
Member
Posts: 3
Contributor I
edited August 2020
in Help
Hi Guys,
For the process that are scheduled on the RM server, I am aware we can set the maximum time upto which it can run. Say I have set my process execution time to 30 minutes. Now once it exceeds the 30 minutes, it kills itself with below message. 
This is working as expected, but my question is, is there any way I can capture this message? What I am planning to do is, the process can get killed because of many reasons and I want to know how many times it stopped because it exceeded the time limit and other errors. I am expecting something like:
Between Aug 1 - Aug 15:
My process got killed 15 times
Time to live exceeded - 10
Others - 5
Is this even possible?
Tagged: