When k = 2, 3, 4?
Below is my customer segmentation data which I ran in AutoModel.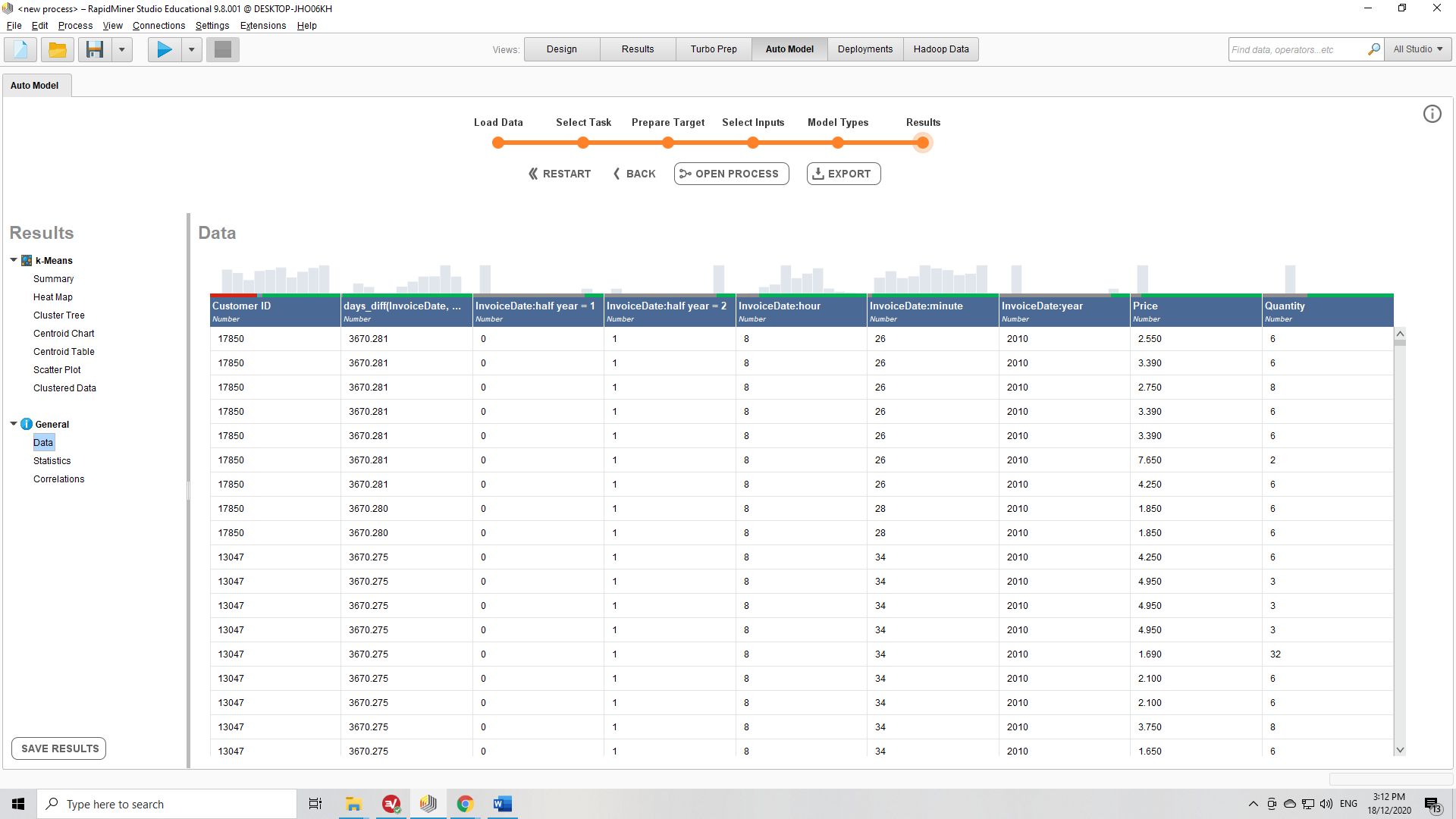 Below are screen shots when k = 2, 3 and 4. How can I tell which k is best?
I do not have access to the elbow method or silhouette analysis.
I looked at the three Davis-Bouldin indices which measure 5.415, 3.666 and 4.121.
Wikepedia calls this an internal evaluation scheme, where the validation of how well the clustering has been done is made using quantities and features inherent to the dataset. 
Due to the way it is defined, as a function of the ratio of the within cluster scatter, to the between cluster separation, a lower value will mean that the clustering is better.

Should I assume the index 3.666 means k = 3 is better?
Thanks for your time.
Tony