Loop through DataSet with given Header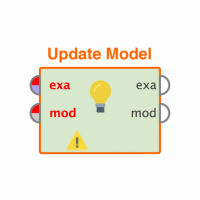 Artur_Heinle22
Member
Posts: 4
Contributor I
Hello everyone,
i have the following Problem. I have an unsorted dataset where i pulled the headers out of this data set. Now I want to build a new data set with the Data and the header. I have the Data Set in Rapidminer i only use Excel to make an example.

Data Set

Header
Result
The data should then be sorted as in the result in a new Data Set.

Look for the Header in the Data Set. If you find one of the header in the row then pick the next value and put in in the new Data Set under the right header. Else ignore the value. If the Header is an specific header like Sonstiges or Index, took every value until the next header or end of the row an put every value until then in one value und safe it in the Result Data Set. The Header in the raw Data Set is not always in the order as in the Result Data Set.

Can you do that with Rapidminer Operators or do you have to build something yourself with Execute Sript?
Best regards,
Artur

Tagged: