How do we change the data type from nominal to numerical in rapidminer?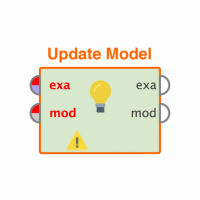 Digaari_10
Member
Posts: 2
Newbie
edited January 2021
in Help
I don't want unique integers substituting my values or use dummy coding (Basically what Nominal to Numerical Operator does)
I even tried using Real to Integer operator. But that did not change the datatype from Nominal to Numerical Inplace.

Is there any operator to just convert the values inplace?
Motive: Need to feed my data to Linear Regression. And Linear Regression Operator demands Numerical values