🎉 🎉 RAPIDMINER 9.10 IS OUT!!! 🎉🎉
Download the latest version helping analytics teams accelerate time-to-value for streaming and IIOT use cases.
There is insufficient memory for the Java Runtime Environment to continue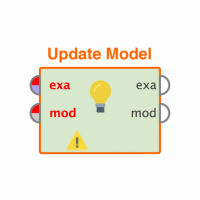 HeadPilgrim
Member
Posts: 2
Newbie
edited January 2021
in Help
This is a fresh install on my computer for the 9.8 version of Rapid Miner Studio. I have 32GB of memory so I'm not sure how there could possibly be insufficient memory. I've attached the bat file error that I get as well as the log file.

Please help I need to use RapidMiner for my class. 
Also to note RapidMiner starts fine when I disable extensions but fails when I instead opt to start normally.
Moreover I've looked at recent posts with similar issues however their log files were different or solutions posted did not fix the problem. 
Tagged: