Classifying data with a support vector machine in RapidMiner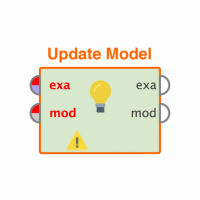 supportvectormachine
Member
Posts: 4
Newbie
Hello,
Coming from IBM SPSS Modeler I'm experiencing some troubles modeling the same approach in RapidMiner.
I basically followed this tutorial on the IBM SPSS Modeler documentation:
https:// www. ibm. com/support/knowledgecenter/en/SS3RA7_18.2.1/modeler_tutorial_ddita/clementine/example_svm_intro.html
in which a dataset of specific variables from cells gets taken into an SVM in order to identify the class of a certain cell type.
I've attached the CSV as a file but do not know how to create an SVM in RapidMiner that does use all of the attributes except Class and Patient ID in order to determine the Class.
Can anyone hint me in the right direction?
Thanks in advance.

Tagged: