🎉 🎉 RAPIDMINER 9.10 IS OUT!!! 🎉🎉
Download the latest version helping analytics teams accelerate time-to-value for streaming and IIOT use cases.
Need to make a model for economic Viability. Not sureHow to go ahead with variable selection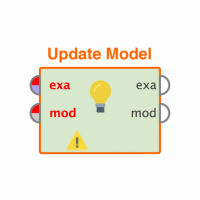 Rustyboltcutter
Member
Posts: 2
Newbie
Hey guys,
So I am trying to build a model for the prediction of economic viability of property using the below variable.
So I created Listed_Year using the Listed data. Basically, any property that was listed till the end of 2018 is an old property and anything that is after is a new one.
So the logic I used To make the economic viability variable is this if rule,
if(listed_year == "New" && overall_satisfaction>3,"Economically viable",if(listed_year == "Old" && overall_satisfaction>3,"Economically viable","not Economically Vaible"))
But when I run this mode I get 100% in accuracy and 1 in Kappa, which obviously means is made it overfit and not work at all.
Would really love some input on how to move ahead and how to actually get this to work.

Tagged: