🥳 RAPIDMINER 9.9 IS OUT!!! 🥳
The updates in 9.9 power advanced use cases and offer productivity enhancements for users who prefer to code.
Random KNN (RKNN) Model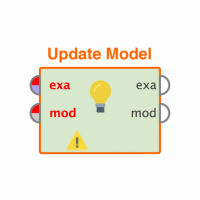 faisal63455
Member
Posts: 2
Newbie
Hi All!
I am a newbie here and would appreciate if some of you experts can assist me in these two questions:
1) I would like to know if I can create a random KNN (RKNN) model in RapidMiner? Here is the title of an interesting paper on how this model works: Random KNN feature selection - a fast and stable alternative to Random Forests (I can not post links yet on my posts, but if you paste this title on Google you should get the paper). I believe model is essentially a Random Forest with KNN predictors? If so, can I build this model in RapidMiner?
2) Is there a way or an operator to build a KD Tree model?
Appreciate your support!
Thanks,
Faisal