🥳 RAPIDMINER 9.9 IS OUT!!! 🥳
The updates in 9.9 power advanced use cases and offer productivity enhancements for users who prefer to code.
AutoModel Performance not Matching Confusion Matrix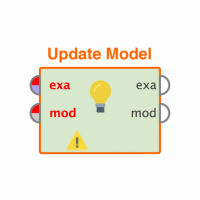 DennisBaloglu
Member
Posts: 10
Newbie
Hello,
For the AutoModel, I look at the output for the confusion matrix and performance measures. However, when calculating the performance measures by hand using the confusion matrix, it doesn't match up to the performance measures listed. Am I overlooking something?
Tagged: