Question regarding linear regression model output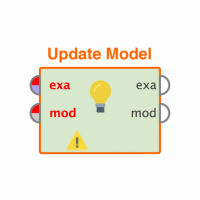 akselerator
Member
Posts: 3
Learner I
Hi RapidMiner Community
I tried to make a linear regression model and tried testing the performance of the model through cross validation. The output is a linear function: 
- 31.472 * Distance in kilometers
+ 34850.105 * WTG Quantity
+ 15042.279
The model performs very well at predicting the cost that I am seeking. However, the output in the predict column in cross validation does not match the variables in the overall function. If I insert a given distance and a given WTG quantity in the function, the output is not the same as the predict(variable).
If the first values are inserted into the output function in Row No. 12, with a distance of 48 and WTG quantity of 1, the output is 
48,381.73. However, the model predicts 60,651.
Does anyone know how the 'predict' column in cross-validation works when it predicts based on the variables that are set up. and why it is different from the result of the linear regression model?
Thanks in advance for taking your time to read my question.
Kind regards
Aksel
Tagged: