🎉 🎉 RAPIDMINER 9.10 IS OUT!!! 🎉🎉
Download the latest version helping analytics teams accelerate time-to-value for streaming and IIOT use cases.
standard deviation per Article - XYZ-analysis - Help please ?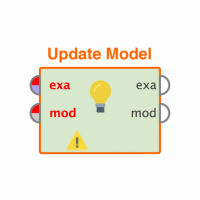 StudentNeedHelp
Member
Posts: 7
Newbie
Hello everybody,
I just wanted to do an XYZ analysis, but I fail because of the standard deviation ...
This is what the simplified example looks like:
At the end I need a standard deviation per article…. But I do not know how to enter it….
So far, I have grouped the articles so that article 1 only has one entry and the quantity has 60. If I then do the standard deviation, every line comes up with 0 ...
Does anyone have any idea how I can calculate the standard deviation for each article?
Many thanks
Best regards
David