🎉 🎉 RAPIDMINER 9.10 BETA IS OUT!!! 🎉🎉
GRAB THE HOTTEST NEW BETA OF AI HUB/SERVER, STUDIO, AND RADOOP. LET US KNOW WHAT YOU THINK!
Hello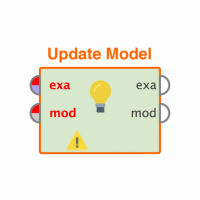 SID10101998
Member
Posts: 1
Contributor I
I have a doubt regarding One hot encoding Let say i have a table and in that table i have a column called points ranging from 1 to 5. When i separate the point column using One Hot Encoding operator i get separate column for each entity in the point column but now i want to multiply the 1's in the newly generated attributes with a multiplying factor using macros. How should i proceed?
Tagged: