Exception occur when use Generate Interpretation operator with Python Learner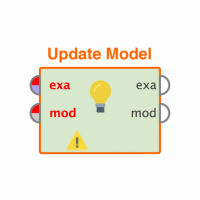 MohammadEsk
Member
Posts: 1
Contributor I
I am trying to use Generate Interpretation operator with Python learner but it keeps give me this Exception, I have tried several models in the Python code such as SVM and GausianMixture.
Also the Log shows this warning "Custom Python Learner: The number of regular attributes of the given example set does not fit the number of attributes of the training example set, training: 7, application: 8". Maybe this warnig and IndexOutOfBoundsException are related.
The Apply Model operator works well with the Python Learner, also I am sure that the number of attributes are all the same, and I tried to remove the label to see if there is a difference, but the same error apears when using Generate Interpetation.
What could be the problem is?
Tagged: