🎉 🎉 RAPIDMINER 9.10 IS OUT!!! 🎉🎉
Download the latest version helping analytics teams accelerate time-to-value for streaming and IIOT use cases.
Keras Samples: iris-classification, s&p-500-regression got bugs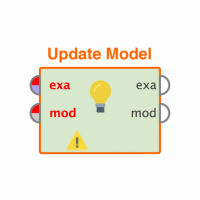 cindyliu_au
Member
Posts: 6
Newbie
edited December 2021
in Help
(I just checked all my extensions are up-to-date), under Keras Samples, the process of both "iris-classification", and "s&p-500-regression" couldn't be excused, the pop up error information is like this:
Btw, I'm learning how to use keras model to predict a binary classification problem. I watched this tutorial ""An Introduction to Deep Learning with RapidMiner - RapidMiner" (quite easy to google it) and it explained this two samples ( "iris-classification", and "s&p-500-regression").
However, following the the process of sample "iris-classification, I created a similar one and got the same error information pop up.
How can I create a right process of Keras Model?