🎉 🎉 RAPIDMINER 9.10 IS OUT!!! 🎉🎉
Download the latest version helping analytics teams accelerate time-to-value for streaming and IIOT use cases.
A absurd problem about "raplace missing value" operator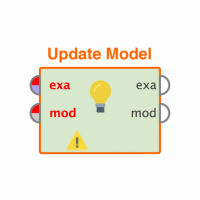 May_LIN_01
Member
Posts: 4
Newbie
I used "filter examples " operator to handle missing values and I am sure there are no missing values after that. But when I used "cross validation" and "neural net" to be my testing model, Rapidminer showed me that "neural net cannot handle missing values". Then I clicked " help me to solve the problem", a "replace missing values" operator automatically appeared on my process. However, I still can't run my process because Rapidminer showed me "attribute filter does not match any attributes". Does it means I can't use "replace missing values" because there are no value missing? I really don't know how to solve this problem.
Could anyone help me? Thanks a lot!!