RapidMiner 9.7 is Now Available
Lots of amazing new improvements including true version control! Learn more about what's new here.
SOM Reduction - Preprocessing Save doesn't work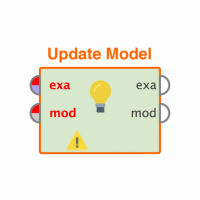 Legacy User
Member
Posts: 0
Newbie
edited November 2018
in Help
When I attempt to create and save a preprocessing model with 205 features ( a mix of nominal and numeric features ) with about 10,000 training rows, after processing for about a hour, the modelwrite writes out about a 12 meg model, then hangs and freezes. Any attempts to use this model results in errors. Is this a size or complexity limitation?