How do I create balanced clusters?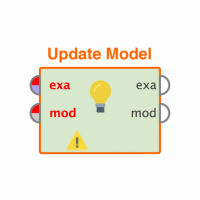 kikikubikova
Member
Posts: 3
Newbie
Hi guys,
I'm pretty new to the community so sorry if my question will seem quite elementary, but how do I create balanced clusters (k-means) - meaning that each cluster will have the same size of items in it? Or is there a way to force a minimum cluster size to anything else than 1? 
(What I am trying to do is to create pairs based on some variables - I have a list of villages, their population size, average age, unemployment etc. And for each village in my dataset I am looking for the village with the most similar parameters in all of the variables - matching the most alike villages. My idea was to do N/2 clusters to create pairs, but as I don't know how to do balanced clusters or how to force the minimum size of a cluster to 2 items, the output was N/2 clusters but unfortunatelly there weren't 2 items in each, creating some clusters with i.e. 3 items and some with 1 item in it.)
Thank you for all of your advices (the simpler solution the better
) !