How to implement the Network Optimization in RapidMiner ?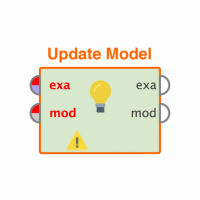 PrabakaranC
Member
Posts: 1
Newbie
dear folks ,  I am Prabakaran working on building a POV on Supply network optimization for a Retail Chain for which we need to consider Rapidminer as the data science tool. 
Meanwhile, we need to perform many POVs on Network Optimization context using Rapidminer.  I tried to find relevant Optimization related Operators in the Rapidminer studio
I was not able to find any promising operators.  It would be great if you could help/direct me to find the solution with the help of rapidminer.
I would also want to evaluate whether rapidminer can be used for prescriptive intelligence-related tasks ( Mathematical or Meta Heuristics optimization ) 
Is is possible to build the mentioned use case in RapidMiner - Like how to implement Linear Programming/Integer Programming  / Genetic Algorithm / PSO
Tagged: