Criterion for overfitting evaluation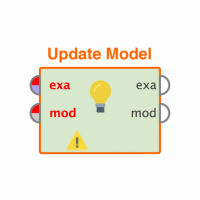 Hung_Bui_221
Member
Posts: 5
Learner I
Hello everyone. Have a nice day. I am getting some
overfitting
trouble. I have been searching the information on RM Community and the other websites. They told that if the accuracy is greater than 90%, I am most probaly facing to
overfitting
. My case below:
I have the datasets like this:
Then I created the process using classification (decision tree) with the
bank-additional-full.csv
as training data and
bank-additional.csv
as test data. After running, the accuracy is about 97% (and the correlation is about 79%).
I think this is overfitting. Is it correct? If yes, how can I fix this problem? And is there only accuracy to evaluate the overfitting? Please help me. Thank you. 
Tagged: