Time Series Prediction (Forecast into the Future)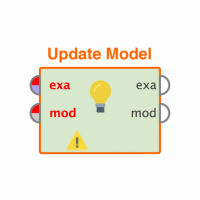 timothy_rij
Member
Posts: 3
Contributor I
Hi All,
I have spent the past few days learning the basics of RapidMiner and looking through the tutorials and existing posts. There are a lot of examples on time series prediction comparing existing data against predicted/forecasted data and scoring/ranking the two streams against each other.
I am yet to find any discussion on "predicting into the future" where there is no available data. Eg use only the past few years of daily data to predict the next 100 days. As always, my question relates to the stock price of a single company.
I have setup my design view to use an ANN as per below.
However I would like RapidMiner to predict the next 100 days etc into the future where I have no data as shown in the blue drawn line below. Has anyone done this before or would know of an example I can examine?