"Usage of Excel, CSV and SPSS Daa-Files"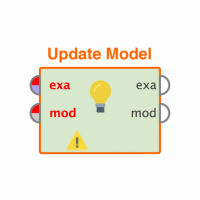 misskeynes
Member
Posts: 4
Contributor I
Hello,
I am just getting started with this powerful tool and after following the tutorial I am thrilled because of the many possibilties RapidMiner offers though - or maby because 
- beeing an open source Software. Unfortunately I am having some problems with using my data, which is in SPSS, Excel or CSV-Format. When using the Wizard, my SPSS Files are not recognized, the data looks totally chaotic in the preview, my CSV can be recognized, but there are some problems concerning the columns, the wizard tells me, that there are different numbers of columns detected in different rows.  I could not find any conclusion for my problems in the tutorial or in the comunity-discussions. Can somebody please help me?
I´m working with MS Windows XP. Is that a problem? I have installed all new java-updates etc.
Thanks a lot in advance,
greetz from munich
Vera