RapidMiner 9.7 is Now Available
Lots of amazing new improvements including true version control! Learn more about what's new here.
Create Operator or Output with Groovy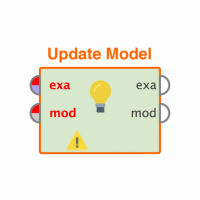 darktemptation
Member
Posts: 4
Contributor I
My Problem is quite simple:
I want to load a Webpage with Groovy in a Text-Operator (i.e. Document) and then extract certain attributes (e.g. all <li>-Texts).
Now I can fetch the HTML from a page with

"http://rapid-i.com".toURL().text

But the Script Operator does not return anything to the output, even when I use the "return" from Groovy.
Can somebody give me a hint?
Tagged: