importing data with null values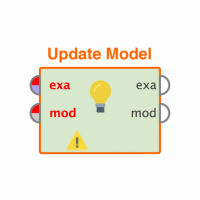 Legacy User
Member
Posts: 0
Newbie
edited November 2018
in Help
Is there a way to replace null values, or at least reject lines with nulls, during import? 

I am trying to import a file with scattered missing values and I can only import up to the first omission. 

The example for dealing with missing data I found in the tutorial has '?' in the data file for missing values.  My data has nothing; here is an example of my data: the 1st & 3rd lines are complete, the 2nd line is missing the 1st & last columns.
N282WN,WN,978,91,91,1525,1630,65,308,2,-1
,WN,1114,91,91,1850,1955,65,308,2,
N207WN,WN,1182,91,91,1405,1510,65,308,2,-1

This is the error I get:
[Error] Data format error in line 393: the line does not provide the expected number of columns (was: 10, expected: 11)! Stop reading...


Thanks much!!