Keep original attributes and ignore attributes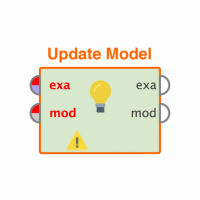 Legacy User
Member
Posts: 0
Newbie
Please add control whether the operators remove the original columns from the example set.

For example , in experiment ExampleSource-Normalization-PrincipalComponentGenerator, I would like to click some checkbox and see in the output all the columns:
original attributes, z-transformed attributes and PCs - all in one table.

Also, add an ability to mark a column "inactive" or "pass-thru", so that is shows in the example set, but is ignored by the operators, like the id type does now.

Thanks!