🎉 🎉 RAPIDMINER 9.10 BETA IS OUT!!! 🎉🎉
GRAB THE HOTTEST NEW BETA OF AI HUB/SERVER, STUDIO, AND RADOOP. LET US KNOW WHAT YOU THINK!
"Beginner Machine Laerning Question"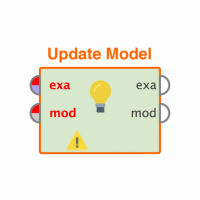 Ghostrider
Member
Posts: 60
&nbsp

Maven
Say I want to predict the price of an automobile based on attributes of the automobile.  Assume that I know things such as tire size, date of manufacture, number of doors, etc.  I could throw all these attributes into a decision tree learner and hope to find some relation about the cost of the car.  But can I get a better result by using relations that I already know about the attributes?  For example, assume that I don't know how much horsepower that the engine produces, but I do know information about the attributes that correlate with the engine's horsepower such as the engine displacement, number of cylinders, and number of gears in the transmission.  Although I don't know the horsepower, assume that I can roughly calculate it form these parameters.  Question is, doesn't it make more sense to try to isolate these attributes from the other attributes and use them exclusively for building a model for engine horsepower which can then be supplied to a higher layer learner that can try to figure out how horsepower and other factors affect an automobile's price?  Obviously, if I don't have any idea about how the attributes relate, it's probably better to just supply them all into one learning algorithm.  But if I know information about the relation among certain attributes, it seems like it would be a better approach to isolate the attributes into groups, build a model for what these attributes represent, and then use these sub-models to train another model, this would be like a hierarchy of learning, going from detailed attributes (number of cylinders, engine displacement, gears in transmission) to predict higher-level attributes (horsepower, torque), and finally predict price of auto from these higher level attributes (horsepower, quality of interior, car marker's reputation, etc).  Question is, is this a good approach?  Idea is to use information about relationships that I already know and direct the learning process.  Second question, what if I don't know how to calculate horsepower from those low-level attributes, I only know that those attributes are related?
Tagged: