Replace Missing Values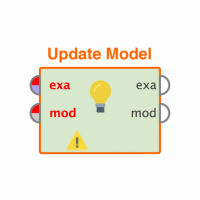 jaysonpryde
Member
Posts: 20
Maven
edited November 2018
in Help
Hi,
    I'll just ask on how to use the "Replace Missing Values" operator. After the Apply Model operator, I am dropping some predictions using "Drop Uncertain Predictions" leading to a "?" value on the prediction(class) attribute.
  What I want to do is change this "?" to a different string. What I've done so far, which unfortunately is not working is the ff:
    1. Use
Replace Missing Values
operator
    2. Set the attribute filter type to
"single"
    3. On the attribute field, I inputted
"prediction(class)"
    4. I ticked the
"include special attributes"
check box
    5. On the default field, i selected
"none"
. I also tried
"zero"
and
"value"
. But none of them work as I expected
    6. Edit the columns field and place prediction(calss) and value on the
"attribute"
and
"replace with fields"
, respectively.
    7. Under replinishment value, i placed there the string that will changed the "?" value. (e.g. "vague")
How should I do this? Your ideas are greatly appreciated.
Thank you!