🎉 🎉 RAPIDMINER 9.10 IS OUT!!! 🎉🎉
Download the latest version helping analytics teams accelerate time-to-value for streaming and IIOT use cases.
how to select the attribute role?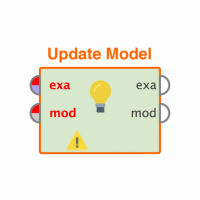 incomputable
Member
Posts: 2
Contributor I
edited November 2018
in Help
hi, all here
i need to group some sentences or compute the similarity of these sentences, such as the sentences below. i create a .xls file of 2*2, the first column is ID, the  second column is text, when use rapidminer to do this job, how to select the attribute role? for example, attribute, label, id, weight, batch, cluster, prediction, outlier, cost, etc.
Outlook - How To: Create and Map a Personal Folder (PST)
How to update Address in Outlook.
Outlook 2003 - How To: Add and Delete Holidays
Outlook 2003/2007 How To: Disable Auto Archive Feature
Outlook 2007 Basic Troubleshooting STEP 7 (New Profile) (The messaging interface has returned an unknown error)
How To: Change Ownership of a Generic Outlook* or Network Account
Support Action: Enable Outlook Recover Deleted Items
Outlook error: Cannot open the file extend.dat
How To: Troubleshoot Inbox not Refreshing in Microsoft Outlook* Web Access
How to: Reset Current View from Outlook* 2003/2007
thanks in advance for any help