RapidMiner 9.8 Beta is now available
Be one of the first to get your hands on the new features. More details and downloads here:
[SOLVED] outer Join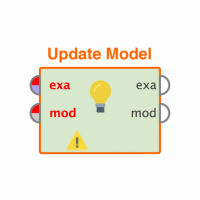 tennenrishin
Member
Posts: 177
&nbsp

Maven
edited November 2019
in Help
b in row 2 is missing in the output from this example. Is that correct behavior for outer join?
<?xml version="1.0" encoding="UTF-8" standalone="no"?>
<process version="5.2.008">
  <context>
    <input/>
    <output/>
    <macros/>
  </context>
  <operator activated="true" class="process" compatibility="5.2.008" expanded="true" name="Process">
    <process expanded="true" height="659" width="1043">
      <operator activated="true" class="generate_data_user_specification" compatibility="5.2.008" expanded="true" height="60" name="a=1 b=1" width="90" x="45" y="120">
        <list key="attribute_values">
          <parameter key="a" value="1"/>
          <parameter key="b" value="1"/>
        </list>
        <list key="set_additional_roles"/>
      </operator>
      <operator activated="true" class="generate_data_user_specification" compatibility="5.2.008" expanded="true" height="60" name="a=2 b=2" width="90" x="45" y="255">
        <list key="attribute_values">
          <parameter key="a" value="2"/>
          <parameter key="b" value="2"/>
        </list>
        <list key="set_additional_roles"/>
      </operator>
      <operator activated="true" class="join" compatibility="5.2.008" expanded="true" height="76" name="Join" width="90" x="447" y="165">
        <parameter key="join_type" value="outer"/>
        <parameter key="use_id_attribute_as_key" value="false"/>
        <list key="key_attributes">
          <parameter key="a" value="a"/>
        </list>
      </operator>
      <connect from_op="a=1 b=1" from_port="output" to_op="Join" to_port="left"/>
      <connect from_op="a=2 b=2" from_port="output" to_op="Join" to_port="right"/>
      <connect from_op="Join" from_port="join" to_port="result 1"/>
      <portSpacing port="source_input 1" spacing="0"/>
      <portSpacing port="sink_result 1" spacing="126"/>
      <portSpacing port="sink_result 2" spacing="72"/>
    </process>
  </operator>
</process>

Tagged: