🎉&nbsp🎉&nbsp&nbsp&nbspRAPIDMINER 9.5 BETA IS OUT!!!&nbsp&nbsp&nbsp🎉&nbsp🎉
GRAB THE HOTTEST NEW BETA OF RAPIDMINER STUDIO, SERVER, AND RADOOP. LET US KNOW WHAT YOU THINK!
🦉&nbsp🎤&nbsp&nbsp&nbspRapidMiner Wisdom 2020 - CALL FOR SPEAKERS&nbsp&nbsp&nbsp🦉&nbsp🎤
We are inviting all community members to submit proposals to speak at Wisdom 2020 in Boston.
Whether it's a cool RapidMiner trick or a use case implementation, we want to see what you have.
Form link is below and deadline for submissions is November 15. See you in Boston!
Multi Class Labels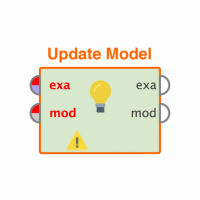 PRIYAMOHAN
Member
Posts: 1
Contributor I
edited November 2018
in Help
Hi, i am working with the data set of multi class labels can any one help me how to compare ROCs for such multi class labels ,even i couldn't find how to plot the results of multi class labels. I have used Binary2Multiclass learner and Polynomial by binomial classification but i am not getting the curve. I would feel better if you send the related operators with wiring. Thanks in advance...