XML transformer does not support indentation: java.lang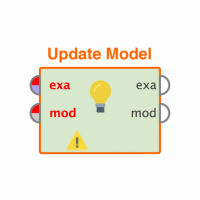 JEdward
RapidMiner Certified Analyst, RapidMiner Certified Expert, Member
Posts: 564
&nbsp
&nbsp

Unicorn
edited November 2018
in Help
Hi guys,

I'm getting the above error in my RapidMiner Server log 7.1

(http-/127.0.0.1:8080-2) XML transformer does not support indentation: java.lang.IllegalArgumentException: Not supported: indent-number
It repeats several times.  Any idea what might be the cause?  Server itself doesn't seem to be too bothered by it when running. 
My working theory is that it's because I installed a MariaDB repository with the MySQL connector.  Going to upgrade to PostgreSQL (which I admit, I should have done to begin with) but wondering if you think the problem is this or something else? 

Best,
JEdward.