🎉&nbsp🎉&nbsp&nbsp&nbspRAPIDMINER 9.5 BETA IS OUT!!!&nbsp&nbsp&nbsp🎉&nbsp🎉
GRAB THE HOTTEST NEW BETA OF RAPIDMINER STUDIO, SERVER, AND RADOOP. LET US KNOW WHAT YOU THINK!
🦉&nbsp🎤&nbsp&nbsp&nbspRapidMiner Wisdom 2020 - CALL FOR SPEAKERS&nbsp&nbsp&nbsp🦉&nbsp🎤
We are inviting all community members to submit proposals to speak at Wisdom 2020 in Boston.
Whether it's a cool RapidMiner trick or a use case implementation, we want to see what you have.
Form link is below and deadline for submissions is November 15. See you in Boston!
Splitting output into multiple (many) csv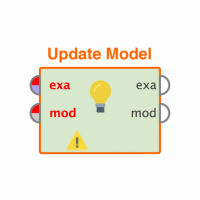 MichaelWall
Member
Posts: 9
Contributor II
edited November 2018
in Help
Hi
Question from a newbee. I have a process built in RapidMiner studio that creates an output containing anywhere between 100 and 5000 rows (depending on starting input). I want to write out the output as one csv per row. At the moment I can get the full data set using the Write CSV operator, but that just gives me one file with everything, when I want 1 csv per record. I've tried doing this in post-processing by adding a new section to the Python script that handles the data after it's been through the process, but the formatting of the CSV is causing problems. I really want it to come out of RapidMiner in separate files to maintain the integrity of the results.
Any thoughts appreciated?
Thanks