RapidMiner 9.7 is Now Available
Lots of amazing new improvements including true version control! Learn more about what's new here.
Splitting output into multiple (many) csv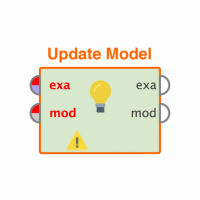 MichaelWall
Member
Posts: 9
Contributor II
edited November 2018
in Help
Hi
Question from a newbee. I have a process built in RapidMiner studio that creates an output containing anywhere between 100 and 5000 rows (depending on starting input). I want to write out the output as one csv per row. At the moment I can get the full data set using the Write CSV operator, but that just gives me one file with everything, when I want 1 csv per record. I've tried doing this in post-processing by adding a new section to the Python script that handles the data after it's been through the process, but the formatting of the CSV is causing problems. I really want it to come out of RapidMiner in separate files to maintain the integrity of the results.
Any thoughts appreciated?
Thanks