🦉&nbsp🎤&nbsp&nbsp&nbspRapidMiner Wisdom 2020 - CALL FOR SPEAKERS&nbsp&nbsp&nbsp🦉&nbsp🎤
We are inviting all community members to submit proposals to speak at Wisdom 2020 in Boston.
Whether it's a cool RapidMiner trick or a use case implementation, we want to see what you have.
Form link is below and deadline for submissions is November 15. See you in Boston!
Diagram: Being able to see instance data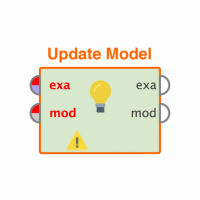 MarcMiltenberge
Member
Posts: 2
Contributor I
If you hover over an instance e.g. in a scatter plot, you can see the respective X and Y values. But it would be convienient to be able to navigate to the data editor with that particular instance selected on a double click (or via the context menu), so that one can see all attribute values of that instance.
Is there already a similar functionality?
Tagged: