RapidMiner 9.7 is Now Available
Lots of amazing new improvements including true version control! Learn more about what's new here.
Diagram: Being able to see instance data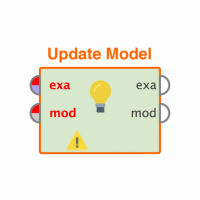 MarcMiltenberge
Member
Posts: 2
Contributor I
If you hover over an instance e.g. in a scatter plot, you can see the respective X and Y values. But it would be convienient to be able to navigate to the data editor with that particular instance selected on a double click (or via the context menu), so that one can see all attribute values of that instance.
Is there already a similar functionality?
Tagged: