RAPIDMINER 9.7 BETA ANNOUNCEMENT
The beta program for the RapidMiner 9.7 release is now available. Lots of amazing new improvements including true version control!
"How to convert confidence attribute to probabilty?"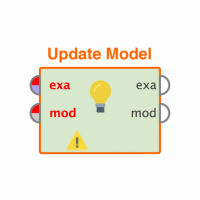 komeil_shaeri
Member
Posts: 13
Contributor II
Hi, 
I wondering how can I get probabilty of having Yes or No instead of confidence attribute in classification models. In other words, I need to get the probability of each instance (example) becoming Yes or No. I have tried "Generate Attribute" but I couln't get it. 
Thanks, 
Komeil
Tagged: