🎉 🎉 RAPIDMINER 9.10 IS OUT!!! 🎉🎉
Download the latest version helping analytics teams accelerate time-to-value for streaming and IIOT use cases.
Radoop Connection Issue: UDF Jar Upload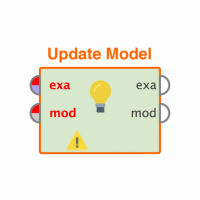 dorina124c
Member
Posts: 2
Contributor I
edited November 2018
in Help
Hi,
I'm trying to add a Radoop connection with Hortonworks Sandbox on Azure, but i'm stuck at the 10/11 test: UDF jar upload. I am a newbie in Hadoop and would appreciate a lot any help or advice.  
I'm getting the following error message:
[Dec 29, 2016 4:01:29 PM]: Running test 10/11: UDF jar upload
[Dec 29, 2016 4:01:29 PM]: File uploaded: 97.04 KB written in 0 seconds (12.01 MB/sec)
[Dec 29, 2016 4:01:51 PM] SEVERE: File /tmp/radoop/_shared/db_default/radoop_hive-v4_UPLOADING_1483023689486_pisyasi.jar could only be replicated to 0 nodes instead of minReplication (=1). There are 1 datanode(s) running and 1 node(s) are excluded in this operation.
at org.apache.hadoop.hdfs.server.blockmanagement.BlockManager.chooseTarget4NewBlock(BlockManager.java:1588)
at org.apache.hadoop.hdfs.server.namenode.FSNamesystem.getNewBlockTargets(FSNamesystem.java:3116)
at org.apache.hadoop.hdfs.server.namenode.FSNamesystem.getAdditionalBlock(FSNamesystem.java:3040)
at org.apache.hadoop.hdfs.server.namenode.NameNodeRpcServer.addBlock(NameNodeRpcServer.java:789)
at org.apache.hadoop.hdfs.protocolPB.ClientNamenodeProtocolServerSideTranslatorPB.addBlock(ClientNamenodeProtocolServerSideTranslatorPB.java:492)
at org.apache.hadoop.hdfs.protocol.proto.ClientNamenodeProtocolProtos$ClientNamenodeProtocol$2.callBlockingMethod(ClientNamenodeProtocolProtos.java)
at org.apache.hadoop.ipc.ProtobufRpcEngine$Server$ProtoBufRpcInvoker.call(ProtobufRpcEngine.java:616)
at org.apache.hadoop.ipc.RPC$Server.call(RPC.java:969)
at org.apache.hadoop.ipc.Server$Handler$1.run(Server.java:2151)
at org.apache.hadoop.ipc.Server$Handler$1.run(Server.java:2147)
at java.security.AccessController.doPrivileged(Native Method)
at javax.security.auth.Subject.doAs(Subject.java:415)
at org.apache.hadoop.security.UserGroupInformation.doAs(UserGroupInformation.java:1657)
at org.apache.hadoop.ipc.Server$Handler.run(Server.java:2145)
[Dec 29, 2016 4:01:52 PM] SEVERE: Test failed: UDF jar upload
Tagged: