RAPIDMINER 9.7 BETA ANNOUNCEMENT
The beta program for the RapidMiner 9.7 release is now available. Lots of amazing new improvements including true version control!
How to serialize log data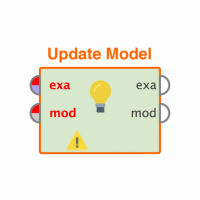 atifshaikh4514
Member
Posts: 4
Contributor I
edited November 2018
in Help
I have an audit log data where each tuple represents an event associated with a particular user id and a list of other attributes including both nominal and numerical. What is the best way to transform the data as a set of user web clicks using rapidminer?

Off the top of my head, I can think of quantifiynig all attributes and seralizing it. But my main concern is how to deal with variable length click sequences?

I actually need to create user click profiles as an end result.