🦉&nbsp🎤&nbsp&nbsp&nbspRapidMiner Wisdom 2020 - CALL FOR SPEAKERS&nbsp&nbsp&nbsp🦉&nbsp🎤
We are inviting all community members to submit proposals to speak at Wisdom 2020 in Boston.
Whether it's a cool RapidMiner trick or a use case implementation, we want to see what you have.
Form link is below and deadline for submissions is November 15. See you in Boston!
Breaking an attribute into further attributes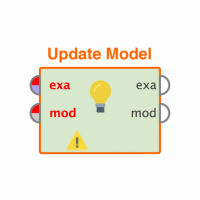 arsalan_karim
Member
Posts: 14
Contributor II
edited November 2018
in Help
Hi All
I am stuck with something that is giving me nightmares.
I have a medical data set that consists of a list of medications which look similar to the below:
| | |
| --- | --- |
| FENTANYL | 1 Patch(es), Q3D, 6 Mth30 |
| FENTANYL | 1 Patch(es), Q3D, 36 Day(s) |
| FENTANYL | 1 Patch(es), Q2D, 100 Day(s) |
| FENTANYL | 1 Patch(es), Q3D, 9 Day(s) |
| FENTANYL | 1 Patch(es), Q3D, 9 Day(s) |
| FENTANYL | 1 Patch(es), 2x/week, 30 Day(s) |
| FENTANYL | 1 Patch(es), Q3D, 30 Day(s) |
| FENTANYL | 1 Patch(es), 2x/week, 100 Day(s) |
the second Column consists of :the dose, unit of measure, frequency and duration all in one string. How can I break this attribute into the 4 seperate attributes as below:
Dose = 1
Unit of Measure = Patch
Frequency = Q2D
Duration = 9 Days
Thanks
Arsalan