🎉 🎉 RAPIDMINER 9.10 IS OUT!!! 🎉🎉
Download the latest version helping analytics teams accelerate time-to-value for streaming and IIOT use cases.
Add standard deviation to Performance (Binominal classification)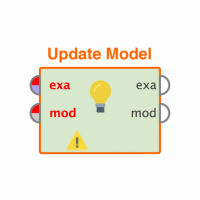 claudia_figuera
Member
Posts: 2
Contributor I
edited November 2018
in Help
Hi!
I have RapidMiner Studio version 7.5.000. I was trying to run a decision tree and then to check the performance, add a Performance (Binominal classification) to calculate accuracy, precision, recall and f-measure. The problem is that with "Performance (Classification)" operator, I could see the standard deviation next to these measures, but now I can't. A friend with RapidMiner Studio version 7.4.0 can do it, but not me (and we selected exactly the same parameters). Can someone figure it out why and how can it be solved?
Thanks a lot.
Claudia
Tagged: