How to get index of particular Example Set?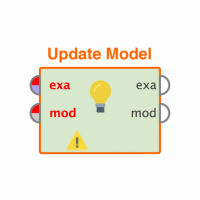 jaya_darne
Member
Posts: 8
Contributor I
edited December 2018
in Help
Hey Guys,
I am new to Rapid Miner.I am following the below steps for my process :
1. I have a PDF file that I am parsing using ReadPDF option
2.Store the IOO object in the repository.
3.I retieve the IOO object from repository.
4. My tables in PDF get stored as example sets.
5.Using select option i read the Example Set with index 13.
6. Using filter i filter data in that Example set.
I want to provide the index to the Select option dynamically based on a condition. Condition would be select the Example Set having maximum matching attributes.
I am JAVA developer.Please let me know if we can do this using JAVA or any other way.
Please guide me as to how can i go about this.
Your help is greatly appreciated. 
Tagged: