🦉&nbsp🎤&nbsp&nbsp&nbspRapidMiner Wisdom 2020 - CALL FOR SPEAKERS&nbsp&nbsp&nbsp🦉&nbsp🎤
We are inviting all community members to submit proposals to speak at Wisdom 2020 in Boston.
Whether it's a cool RapidMiner trick or a use case implementation, we want to see what you have.
Form link is below and deadline for submissions is November 15. See you in Boston!
autotagging and autocategorizing text pieces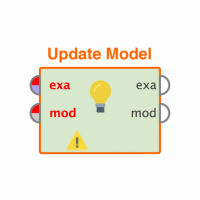 mayageudens
Member
Posts: 2
Contributor I
edited December 2018
in Help
Hello Rapid Minder community!

First of all thank you for taking the time to read my question. Seocndly i apologize for my ignorance. I am totally new to data mining and i have looked around the community but did not find any other post answering my question. Perhaps this is because of my lack of knowledge. Okay so this is my problem:

I have around 5000 text pieces. I have categorized and tagged them. I want to build a rulebook that can autotag and autocategorize new text pieces. I have about 600 tags and about 20 categories. Every snippet can have different tags but only one category. Specifically i want:

-to analyze the text so i can automatically give this snippet the correct tags (up to 4) from a list i have made myself.
- to analyze the text (or analyse the tags whatever is easier) and find rules for putting them in a category automatically

I have no idea how to even begin this process and i would be forever grateful if someone would be willing to guide me through this process!
Tagged: