RapidMiner 9.7 is Now Available
Lots of amazing new improvements including true version control! Learn more about what's new here.
integrate rapid miner with java netbeans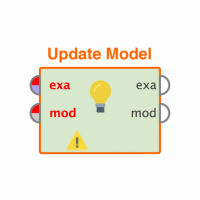 bieha95_nsa
Member
Posts: 10
Contributor I
edited December 2018
in Help
Hi, currently I am doing my final year project.
I need to integrate process that I did use Rapid Miner with Java Netbeans.
I shall read the raw data from java then did my Data Mining using Rapid Miner, then after catch words that I want, I will parse it back to Java Netbeans to continue for next process.
Can you give step by step how I need to do for import process of Rapid Miner in Java Netbeans to make it successful?