🎉 🎉 RAPIDMINER 9.10 IS OUT!!! 🎉🎉
Download the latest version helping analytics teams accelerate time-to-value for streaming and IIOT use cases.
Siemens Use RapidMiner to Optimize MRI Configurations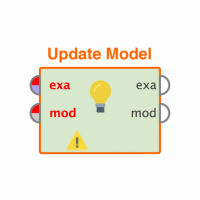 JEdward
RapidMiner Certified Analyst, RapidMiner Certified Expert, Member
Posts: 574
&nbsp
&nbsp

Unicorn
edited December 2018
in Help
Have a read over the attached patent application from Siemens.  It seems they are using RapidMiner to find the best practice configurations for MRI scanners by analysing the settings as used by their customers. 
Nice example of what can be done.
Tagged: