🎉&nbsp🎉&nbsp&nbsp&nbspRAPIDMINER 9.5 BETA IS OUT!!!&nbsp&nbsp&nbsp🎉&nbsp🎉
GRAB THE HOTTEST NEW BETA OF RAPIDMINER STUDIO, SERVER, AND RADOOP. LET US KNOW WHAT YOU THINK!
🦉&nbsp🎤&nbsp&nbsp&nbspRapidMiner Wisdom 2020 - CALL FOR SPEAKERS&nbsp&nbsp&nbsp🦉&nbsp🎤
We are inviting all community members to submit proposals to speak at Wisdom 2020 in Boston.
Whether it's a cool RapidMiner trick or a use case implementation, we want to see what you have.
Form link is below and deadline for submissions is November 15. See you in Boston!
RapidMiner 8 IS OUT!!!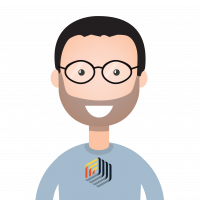 sgenzer
12
Administrator, Moderator, Employee, RapidMiner Certified Analyst, Community Manager, Member, University Professor, PM Moderator
Posts: 2,537
&nbsp

Community Manager
Yes it is! RapidMiner 8.0 is out and full of amazing features for our users - particularly those working in an enterprise environments. Here are the highlights for you:
Studio: New parallelized versions of Optimize Parameters (Grid) and Loop Parameters, enhanced functionality of Decision Tree and Random Forest, "fuzzy" operator searching, improved help for Naïve Bayes, Normalize, k-Means, k-NN, Join, and Performance (Binominal Classification)
Server: COMPLETELY NEW SCALABLE ARCHITECTURE with new "Job Agents" that can be deployed on any local or remote machines for horizontal scalability and superb stability & security, better queueing and scheduing, new UI for Execution Monitor
Radoop: Clustering based on Spark MLlib, Cloudera Spark library upgrade, support for Hive access in Spark script
What are you waiting for? Upgrade to the latest versions of RapidMiner Studio and Server now!
----------------------
Don't forget to submit your great ideas for Wisdom 2020! Deadline is November 15.
Wisdom 2020 – Call for Speakers Form