ANNOUNCEMENT: WE ARE PROUD TO ANNOUNCE THE LAUNCH OF THE NEW
RAPIDMINER ACADEMY
IT HAS ALL THE SAME TRAINING CONTENT AS HERE PLUS MUCH MORE.
ENJOY AND HAPPY RAPIDMINING!
@sgenzer, Community Manager
Look at my new toy!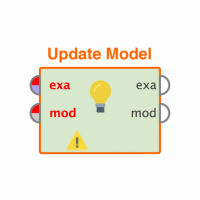 Thomas_Ott
RapidMiner Certified Analyst, RapidMiner Certified Expert, Member
Posts: 1,762
&nbsp
&nbsp

Unicorn
edited November 30
in Help
Take a look at my new toy! It's an NVIDIA Jetson TK2 developers kit. Comes with a GPU, 8GB memory and 32GB storage. Right now I'm installing Keras on it for a project. Deeplearning for the WIN!
Tagged: