🦉&nbsp🎤&nbsp&nbsp&nbspRapidMiner Wisdom 2020 - CALL FOR SPEAKERS&nbsp&nbsp&nbsp🦉&nbsp🎤
We are inviting all community members to submit proposals to speak at Wisdom 2020 in Boston.
Whether it's a cool RapidMiner trick or a use case implementation, we want to see what you have.
Form link is below and deadline for submissions is November 15. See you in Boston!
Running linear regression on each attribute X_i in example set and Age (also in example set)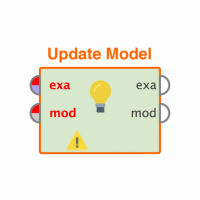 ralph_brecheise
Member
Posts: 17
&nbsp

Maven
edited November 2018
in Help
Hi,
I have an example set with +/- 300 numerical attributes X_i and an attribute "age". I'd like to know if any of the attributes X_i can be predicted by age. For this, I'd like to run a simple linear regression with age as the independent variable (x-axis) and X_i as the dependent variable (y-axis). I'd like to run this regression on each attribute X_i in the example set using some loop operator.
I tried using the "Loop Attributes" operator on just the subset X_i's but I cannot find a way to "inject" the Age attribute as a fixed and unchanging 2nd attribute inside the operator. Perhaps there's a way to do this with macro's but I'm not sure how to do that. So, in each loop iteration I would like to access attribute X_i and Age. X_i changes with the loop index. Age stays the same.
Any help would be greatly appreciated!
Ralph
Tagged: