🎉&nbsp🎉&nbsp&nbsp&nbspRAPIDMINER 9.5 BETA IS OUT!!!&nbsp&nbsp&nbsp🎉&nbsp🎉
GRAB THE HOTTEST NEW BETA OF RAPIDMINER STUDIO, SERVER, AND RADOOP. LET US KNOW WHAT YOU THINK!
🦉&nbsp🎤&nbsp&nbsp&nbspRapidMiner Wisdom 2020 - CALL FOR SPEAKERS&nbsp&nbsp&nbsp🦉&nbsp🎤
We are inviting all community members to submit proposals to speak at Wisdom 2020 in Boston.
Whether it's a cool RapidMiner trick or a use case implementation, we want to see what you have.
Form link is below and deadline for submissions is November 15. See you in Boston!
CrawlWeb a news site for a specific keyword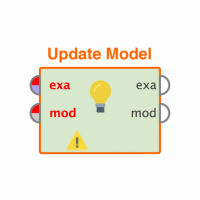 ittaj_goldberge
Member
Posts: 6
Contributor I
edited November 2018
in Help
Hi everyone
I am new here! i have a problem with crawlweb which i'm not able to solve, i tried and googled for weeks now.. (anyway it seems pretty simple but I just dont get it..)
I want to crawl a newssite (here: http://www.bbc.com/) for a keyword (here: .*zuckerberg.*) and save 100 results in .txt
But it just doesn't work, i tried everything but i don't seem to get it done.
I hope you can help me, please see my process in .xml.
Thank you very much for your help in advance!
<?xml version="1.0" encoding="UTF-8"?>

-<process version="8.2.000">


-<context>

<input/>

<output/>

<macros/>

</context>


-<operator name="Process" expanded="true" compatibility="8.2.000" class="process" activated="true">

<parameter value="init" key="logverbosity"/>

<parameter value="2001" key="random_seed"/>

<parameter value="never" key="send_mail"/>

<parameter value="" key="notification_email"/>

<parameter value="30" key="process_duration_for_mail"/>

<parameter value="SYSTEM" key="encoding"/>


-<process expanded="true">


-<operator name="Crawl Web" expanded="true" compatibility="7.3.000" class="web:crawl_web" activated="true" y="34" x="112" width="90" height="68">

<parameter value="http://www.bbc.com/" key="url"/>


-<list key="crawling_rules">

<parameter value=".*tech.*" key="follow_link_with_matching_url"/>

<parameter value=".*zuckerberg.*" key="store_with_matching_url"/>

<parameter value=".*news.*" key="follow_link_with_matching_url"/>

<parameter value=".*zuckerberg.*" key="store_with_matching_content"/>

</list>

<parameter value="false" key="write_pages_into_files"/>

<parameter value="true" key="add_pages_as_attribute"/>

<parameter value="txt" key="extension"/>

<parameter value="100" key="max_pages"/>

<parameter value="4" key="max_depth"/>

<parameter value="web" key="domain"/>

<parameter value="1000" key="delay"/>

<parameter value="2" key="max_threads"/>

<parameter value="10000" key="max_page_size"/>

<parameter value="rapid-miner-crawler" key="user_agent"/>

<parameter value="true" key="obey_robot_exclusion"/>

<parameter value="false" key="really_ignore_exclusion"/>

</operator>


-<operator name="Process Documents from Data" expanded="true" compatibility="8.1.000" class="text:process_document_from_data" activated="true" y="34" x="313" width="90" height="82">

<parameter value="false" key="create_word_vector"/>

<parameter value="TF-IDF" key="vector_creation"/>

<parameter value="true" key="add_meta_information"/>

<parameter value="true" key="keep_text"/>

<parameter value="none" key="prune_method"/>

<parameter value="3.0" key="prune_below_percent"/>

<parameter value="30.0" key="prune_above_percent"/>

<parameter value="0.05" key="prune_below_rank"/>

<parameter value="0.95" key="prune_above_rank"/>

<parameter value="double_sparse_array" key="datamanagement"/>

<parameter value="auto" key="data_management"/>

<parameter value="false" key="select_attributes_and_weights"/>

<list key="specify_weights"/>


-<process expanded="true">


-<operator name="Extract Content" expanded="true" compatibility="7.3.000" class="web:extract_html_text_content" activated="true" y="34" x="45" width="90" height="68">

<parameter value="true" key="extract_content"/>

<parameter value="5" key="minimum_text_block_length"/>

<parameter value="true" key="override_content_type_information"/>

<parameter value="true" key="neglegt_span_tags"/>

<parameter value="true" key="neglect_p_tags"/>

<parameter value="true" key="neglect_b_tags"/>

<parameter value="true" key="neglect_i_tags"/>

<parameter value="true" key="neglect_br_tags"/>

<parameter value="true" key="ignore_non_html_tags"/>

</operator>

<operator name="Unescape HTML Document" expanded="true" compatibility="7.3.000" class="web:unescape_html" activated="true" y="34" x="179" width="90" height="68"/>


-<operator name="Write Document" expanded="true" compatibility="8.1.000" class="text:write_document" activated="true" y="34" x="313" width="90" height="82">

<parameter value="true" key="overwrite"/>

<parameter value="SYSTEM" key="encoding"/>

</operator>


-<operator name="Write File" expanded="true" compatibility="8.2.000" class="write_file" activated="true" y="136" x="447" width="90" height="68">

<parameter value="file" key="resource_type"/>

<parameter value="C:\Users\Ittaj\Desktop\rapidminer\tests\%{t}-%{a}.txt" key="filename"/>

<parameter value="application/octet-stream" key="mime_type"/>

</operator>

<connect to_port="document" to_op="Extract Content" from_port="document"/>

<connect to_port="document" to_op="Unescape HTML Document" from_port="document" from_op="Extract Content"/>

<connect to_port="document" to_op="Write Document" from_port="document" from_op="Unescape HTML Document"/>

<connect to_port="document 1" from_port="document" from_op="Write Document"/>

<connect to_port="file" to_op="Write File" from_port="file" from_op="Write Document"/>

<portSpacing spacing="0" port="source_document"/>

<portSpacing spacing="0" port="sink_document 1"/>

<portSpacing spacing="0" port="sink_document 2"/>

</process>

</operator>

<connect to_port="example set" to_op="Process Documents from Data" from_port="Example Set" from_op="Crawl Web"/>

<connect to_port="result 1" from_port="example set" from_op="Process Documents from Data"/>

<portSpacing spacing="0" port="source_input 1"/>

<portSpacing spacing="0" port="sink_result 1"/>

<portSpacing spacing="0" port="sink_result 2"/>

</process>

</operator>

</process>
Tagged: