🦉&nbsp🎤&nbsp&nbsp&nbspRapidMiner Wisdom 2020 - CALL FOR SPEAKERS&nbsp&nbsp&nbsp🦉&nbsp🎤
We are inviting all community members to submit proposals to speak at Wisdom 2020 in Boston.
Whether it's a cool RapidMiner trick or a use case implementation, we want to see what you have.
Form link is below and deadline for submissions is November 15. See you in Boston!
Interpretation of Confusion Matrix Table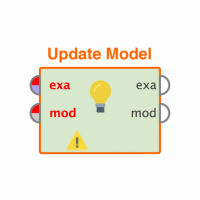 ikayunida123
Member
Posts: 17
Contributor I
edited December 2018
in Help
Hello everyone! I want to ask a question. I'm using the Performance (Binomial Classification) in Cross Validation while designing my model. From RapidMiner Documentation, I know the result in the picture below is using Confusion Matrix. If we count the Recall (TP/(TP+FN)) the result is 94,29% (similiar with the number in the picture). Then if we count the precision (TP/(TP+FP)) the result is 77,34% (also similiar with the number in the picture). But what's actually the meaning of the number "69,47%" and "91,67%" in the picture below? I need your help. Thank you.
Tagged: