🎉&nbsp🎉&nbsp&nbsp&nbspRAPIDMINER 9.5 BETA IS OUT!!!&nbsp&nbsp&nbsp🎉&nbsp🎉
GRAB THE HOTTEST NEW BETA OF RAPIDMINER STUDIO, SERVER, AND RADOOP. LET US KNOW WHAT YOU THINK!
🦉&nbsp🎤&nbsp&nbsp&nbspRapidMiner Wisdom 2020 - CALL FOR SPEAKERS&nbsp&nbsp&nbsp🦉&nbsp🎤
We are inviting all community members to submit proposals to speak at Wisdom 2020 in Boston.
Whether it's a cool RapidMiner trick or a use case implementation, we want to see what you have.
Form link is below and deadline for submissions is November 15. See you in Boston!
Average Weights using several Techniques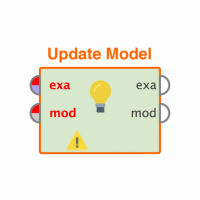 bhupendra_patil
Employee, Member
Posts: 167
&nbsp

RM Data Scientist
This Building Block takes an exampleset as input and calculates Weights using 4 different techniques
Information Gain, Information Gain Ratio, Gini Index and Correlation.
It then it averages the weights calculated by each of these methods and provides a normalized score
between 0 and 1
Input 1: Data Set with a Lable column
Output : Example set with Weights.
Can be easily adopted to add other weighing techniques
Tagged: