RapidMiner 9.7 is Now Available
Lots of amazing new improvements including true version control! Learn more about what's new here.
Rapidminer Studio Decision tree result to Database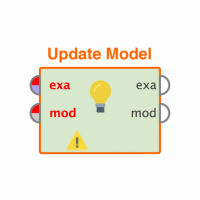 njhelloworld
Member
Posts: 16
Contributor I
edited December 2018
in Help
I would Like to ask if is there any tool from Rapidminer Studio that can be used to show the decision tree result as table. Is there any tool to use to convert a decision tree result to table or Database?? T_T please HELP.. 
Tagged: